Inaugural Research Symposium in Neuroengineering
BME professor says neuroengineering has a bright future at UC Davis
by Sarah Colwell
The original article was published at this link.
The UC Davis Center for Neuroengineering and Medicine (NE&M) hosted their inaugural Research Symposium in partnership with the UC Davis College of Engineering in June 2022, with more than 80 faculty, students and invited guests attending. 
The creation of the symposium, as well as the strong attendance by scientists across myriad disciplines - including neuroscience, biomedical engineering, electrical and computer engineering, mechanical engineering, physical medicine and rehabilitation, neurology, neurosurgery and more - demonstrates the importance of this relatively new field, according to Karen Moxon who is a professor in the Department of Biomedical Engineering and co-director of the center.
Dean of the College of Engineering Richard Corsi provided introductory remarks to welcome the attendees. The keynote speaker was Dr. Leigh R. Hochberg, a renowned vascular neurologist at Massachusetts General Hospital, senior lecturer on neurology at Harvard Medical School and professor of engineering at Brown University. Hochberg is also a global leader on brain-machine interfaces and director of the BrainGate Consortium and Clinical Trials. Allison Yorita and Alan Kaplan from Lawrence Livermore National Laboratory were invited speakers.
Graduate Student Awards
The research symposium featured trainees' presentations and a poster session. The following graduate students received awards in a competition where faculty served as judges:
Moxon said the symposium was significant for three main reasons. First, it was the fulfillment of a founding goal of the center, which was formally launched in 2020 to promote neurological health through research, engagement and education. Second, it was the first time since the pandemic that many attendees had come together to discuss or present their research. Third, it highlighted the significance of an emerging aspect of the neuroengineering field and UC Davis' competitive advantage in that space. This includes access to a rare combination of resources including College of Engineering, School of Medicine, College of Biological Sciences, College of Letters and Science and School of Veterinary Medicine, as well as programs with strong expertise in data analytics.
"Neuroengineering used to be a collaboration between medicine, engineering and neuroscience" Moxon said. "But now, those collaborations are expanding into additional fields, including computer science and data analytics."
An example of this was the joint presentation at the symposium by research and development engineer Theresa McGuirk and Ph.D. candidate Albara Ah Ramli titled "A Deep Learning Approach for Identification of Stroke-related Gait Features." This project is jointly mentored by Carolynn Patten from the Department of Physical Medicine and Rehabilitation and Xin Liu from the Department of Computer Science.
NE&M leadership thinks these new collaborations across the colleges and schools are the way of the future, while they are also keenly aware that there will be a learning curve as scientists learn to communicate across disciplines. For example, during the symposium, a computer science student and medical student had to tag-team answering questions from the audience about the oral presentation that focused on artificial neuro-networks and identifying strokes. Each student built on their own expertise but also learned from each other during their research project. Moxon said it reminded her of the early days of neuroengineering. 
"I remember 20 years ago when engineers and neuroscientists first got together; it was the same type of thing. You couldn't expect anyone to really understand all there was to know about neuroscience and engineering," Moxon said. "But now, we have neuroengineers and we're training people to do both of those things. This cross-training with an emphasis on data science and neuroscience is one of the overarching goals of the NeuralStorm, a newly-awarded training program funded by NSF."
She added with a laugh, "I've been doing this a long time, so to see it happen again, as we bring in a new field, is really fascinating."
Symposium Organizing Committee
The symposium was organized by the organizing committee members listed below, with feedback from the Center's Steering Committee:
Prof. Wilsaan Joiner, Steering Committee member
Prof. Carolynn Patten, Center Co-Director
Prof. Erkin Şeker, Center Co-Director
Gabriela Lee, Associate Director
Results of the post-symposium survey suggest that the event was well-received. Attendees commented that "the event was very well organized and a wonderful opportunity for students to present their projects" and "very successful event for its first year." Another attendee noted that [they] would definitely suggest this event to the students in the future."
"We organized the research symposium to bring the neuroengineering community together and to showcase exciting advances in neuroengineering as well as our trainees' work," said Gabriela Lee, associate director of the center. "This event wouldn't have been possible without the passion and contributions of faculty, students and staff at the Center for Neuroengineering and Medicine and their colleagues at the College of Engineering. I look forward to future editions of the annual research symposium."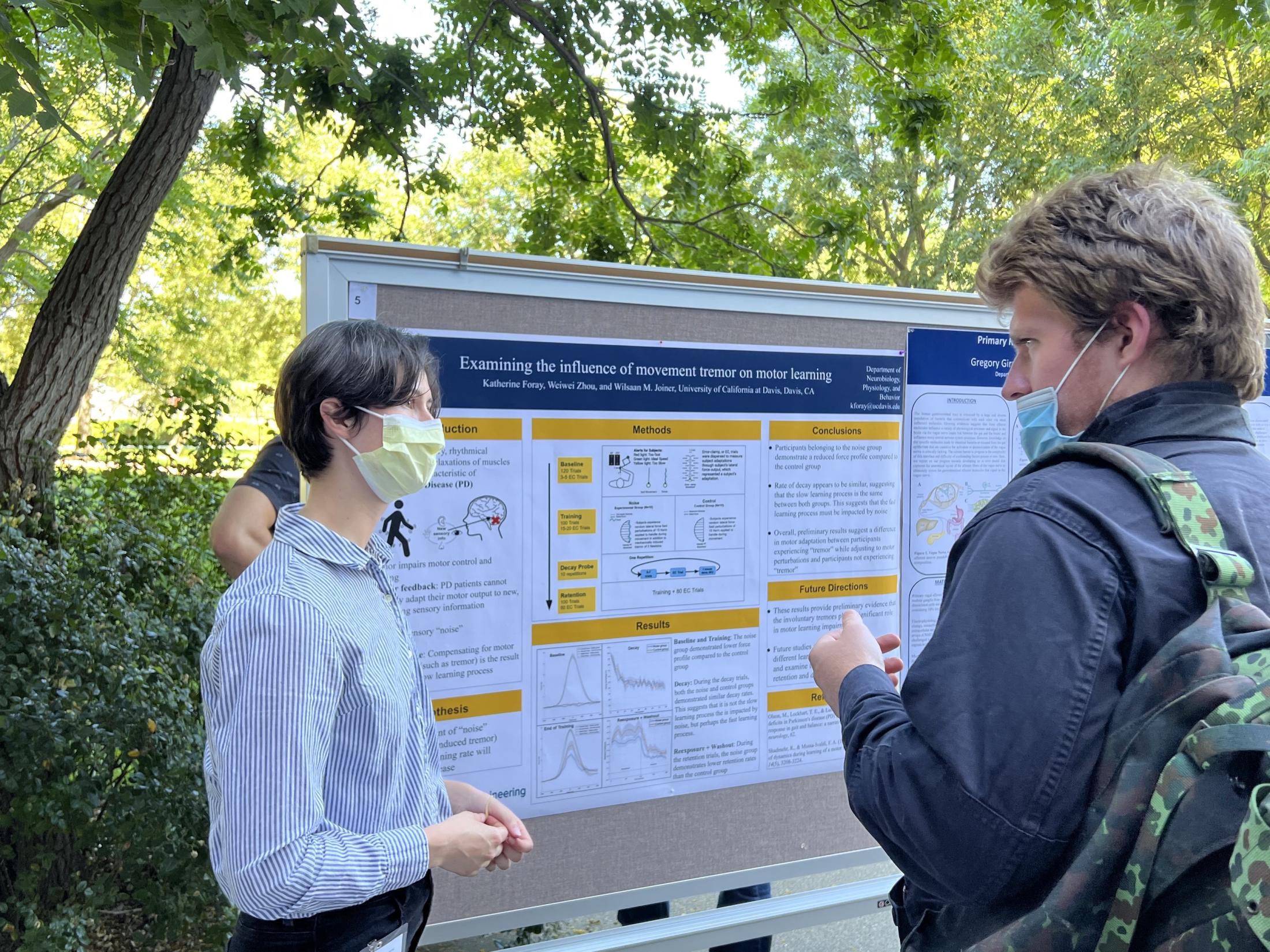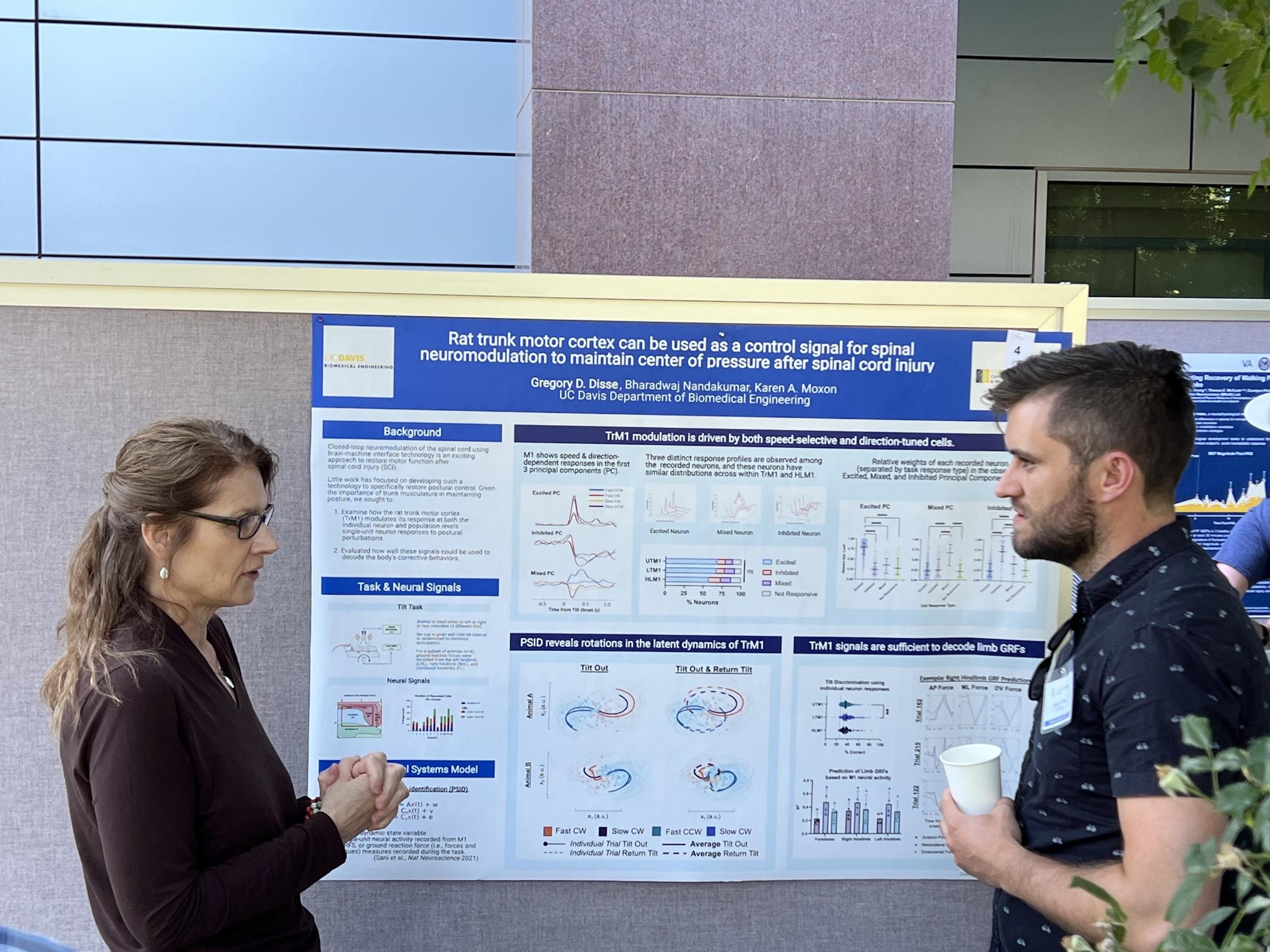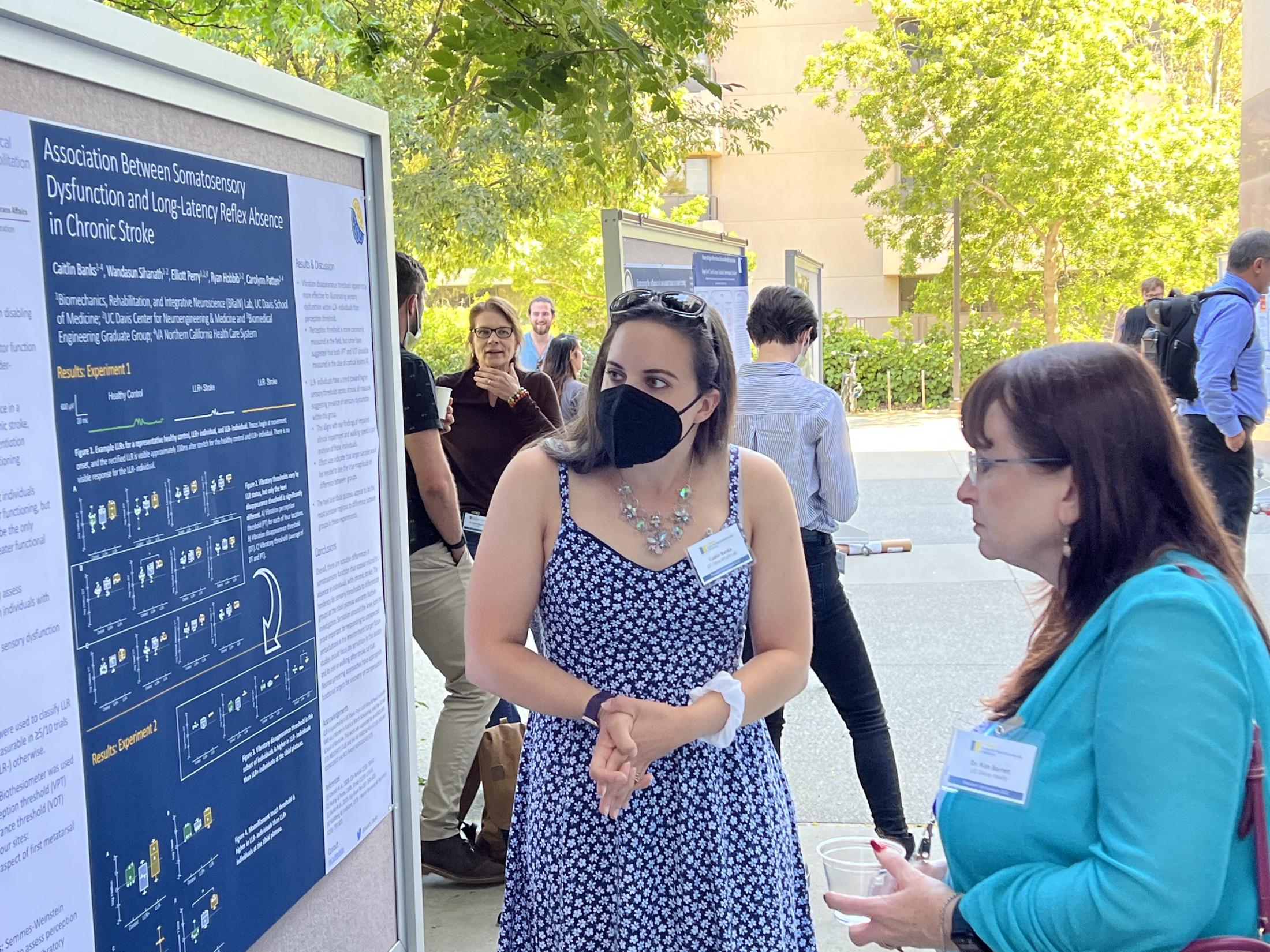 Primary Category
Tags